Deep K Kailey is a visionary cultural narrator and artistic director based in London. With a progressive, forward-thinking approach to storytelling she has captivated audiences worldwide. Through exhibitions, editorials, films, and brand development, Deep creates visual languages that resonate.
She has worked as a former Fashion Director of Tatler (UK) and Fashion Editor of Vogue India (London), gaining extensive experience in publishing, design, art, culture, and the luxury market sector. With her company, Deep, she creates global visual languages and storytelling strategies for luxury brands.
As Artistic Director of Without Shape Without Form (WSWF), she heads the volunteer led arts organisation that fosters genuine exchange and dialogue around art, spirituality and mental health through contemporary Sikh teachings. WSWF embodies the values of (un)learning and creativity as necessary tools for a better world.

Deep plays both a strategic and creative role in establishing WSWF as the UK's leading spiritual art space dedicated to mind well-being, working collaboratively with a network of partners nationally and internationally.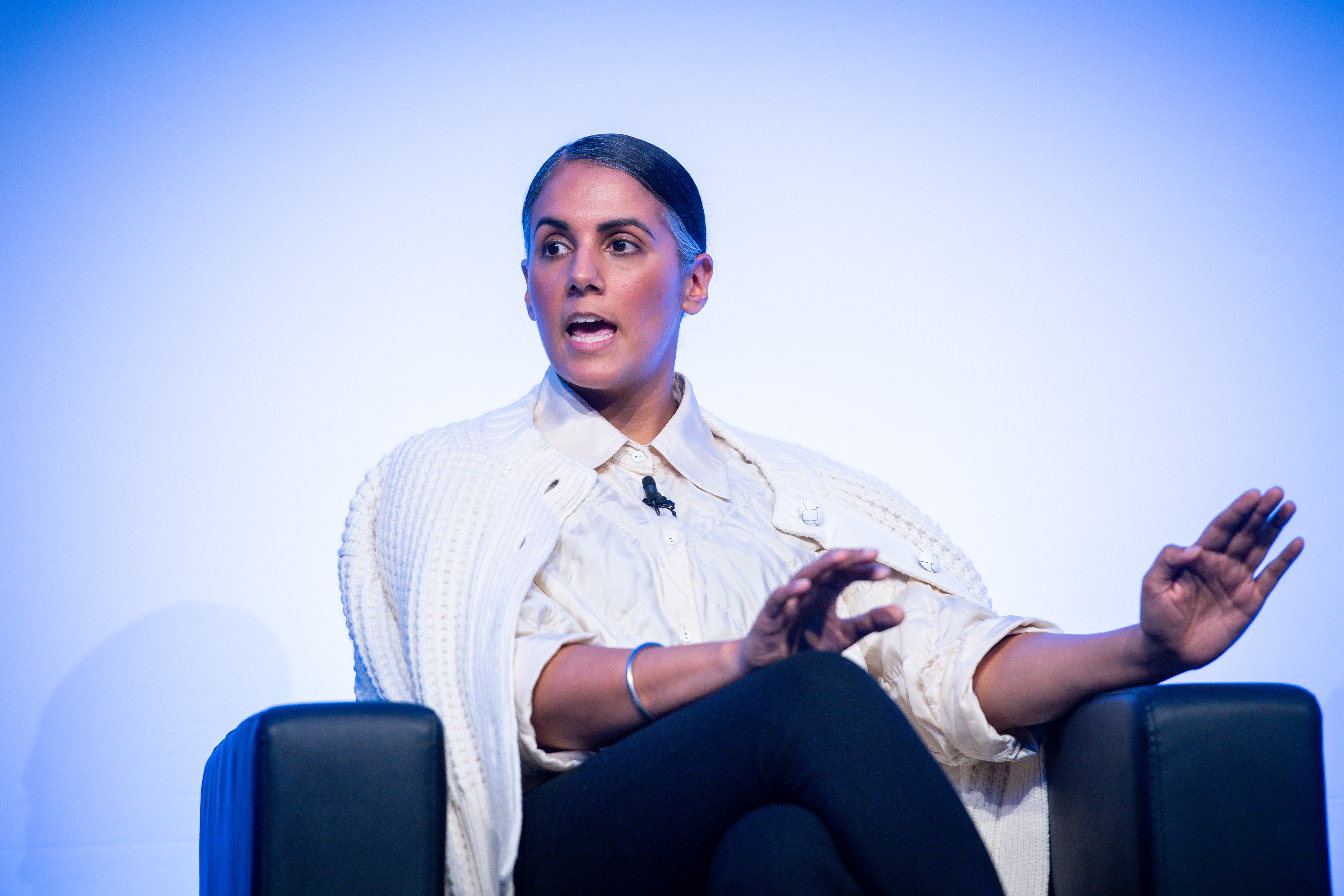 Deep has also collaborated with renowned institutions such as Arnolfini, Ikon Gallery, New Art Exchange and V&A. Her previous engagements include Dazed and Managing Director to Kim Jones, Artistic Director of menswear Dior and womenswear Fendi, and styled the likes of Anya Taylor Joy, Sophie Turner, Priyanka Chopra Jonas, Kim Kardashian, and Hailey Bieber.
Deep's work is a testament to the power of creativity and its ability to bring people together and inspire greatness.